NSTEAD OF BEING PLACED OVER YOUR EARS, THESE WIRELESS EARPHONES REST JUST IN FRONT OF THEM, ALLOWING YOU TO LISTEN TO MUSIC OR TALK ON THE PHONE WITHOUT LOSING ATTENTION TO YOUR SURROUNDINGS!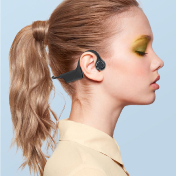 BLUETOOTH WIRELESS EARPHONES A revolutionary way to listen to your favorite songs or talk on the phone, with your ears completely free.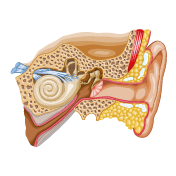 BONE CONDUCTION TECHNOLOGY They allow you to remain aware of what's going on around you.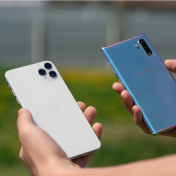 THEY SUPPORT 99% OF ALL DEVICES. Earphones compatible with both Android and iOs.
BOUT AEERUM
Thanks to their technology, these earphones do not obstruct the ear canal and will not damage your eardrums due to excessive volume, while still allowing you to remain aware of what's going on around you.
Perfect choice for sports and walks: Allows you to be aware of your surroundings during outdoor training. This is almost a must rather than a recommendation.
If you suffer from hearing loss and/or wear hearing aids, Aeerum bone conduction earphones are the best choice.
Very light (29 grams), 6 hours autonomy during use and includes a USB type C cable for charging.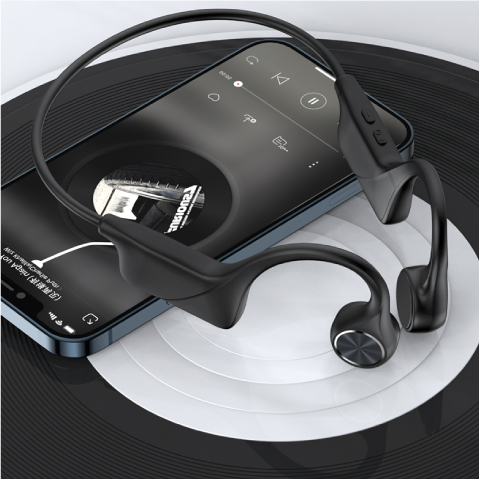 MAIN PROS:
BONE CONDUCTION EARPHONES A new way of listening to music while having your ears totally free
THEY DO NOT OBSTRUCT THE EAR CANAL They do not need to be inserted inside the ear, and therefore cannot damage the eardrum. They allow hearing impaired people to wear hearing aids at the same time.
THEY ALLOW SAFE SPORTS PRACTICE By allowing you to hear what's going on around you, they reduce the risk of accidents while practicing sports.
EASILY PAIRED TO THE CELL PHONE Just press the power button for a few seconds and access the phone's Bluetooth settings to select the device.
LIGHT AND COMFORTABLE They are very comfortable thanks to its light weight, rubbery feel, and good fit.
THE PERFECT GIFT The perfect gift for relatives and friends.