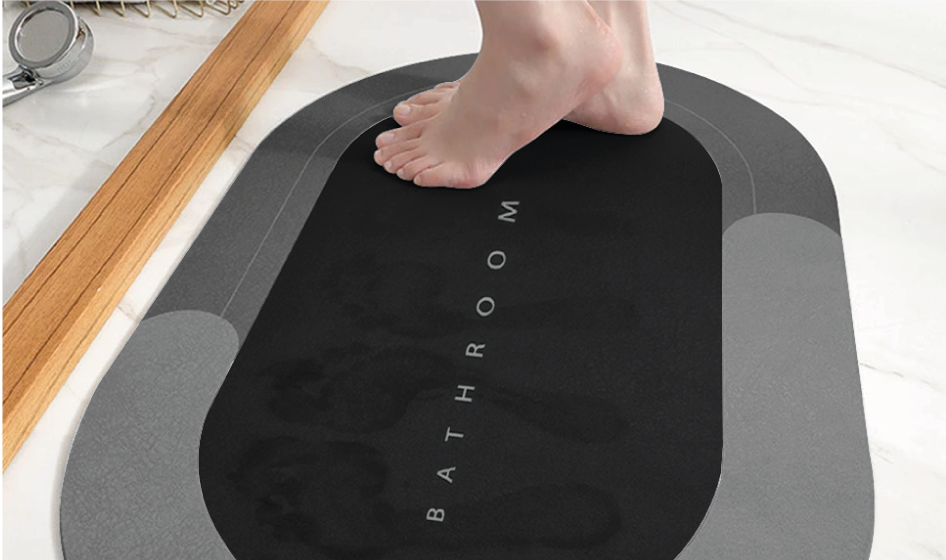 Avoid dangerous falls getting out of the shower. Bazmat is 100% slip-resistant!
Bath mats have two very important roles: to absorb water coming out of the shower or bathtub and to prevent the risk of slips and falls. Bazmat has them both!
An anti-slip mat such as Bazmat offers the safety we are looking for our loved ones in such an everyday moment as bathing and daily toileting.
Absorbs up to 4 times more water than an ordinary mat