QUIT BAD HABITS WITH TRANSFORMABLE GYROS
Curb unwanted habits with Gyro Transformable Fingertip Anxiety Stress Relief Toy. Instead of biting your fingernails or smoking, you can simply grab the fidget spinner and play with it. Gyro comes in compact size, easy to carry.
SUITABLE FOR CHILDREN WITH FOCUS, ADHD, AUTISM
Gyro is great for releasing anxiety and nervous energy, relaxing, staying awake, and improving focus. Suitable for children with ADHD, ADD, autism, and other attention disorder issues.
GOOD GIFT FOR EVERYONE
The Gyro are suitable for students, office workers, children, parents, and friends. It will make a unique and practical gift for your beloved ones for the coming holiday.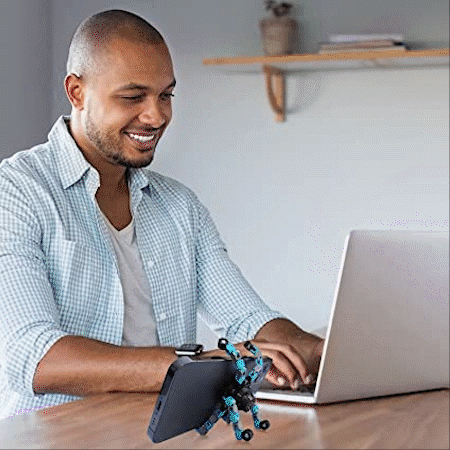 SAFE & HIGH-QUALITY MATERIAL
Gyro is made of high-quality ABS plastic and steel balls, and pressed at high temperature with excellent craftsmanship, tear-resistant, and will not change for long-lasting play.
SPECIFICATIONS
Materials: ABS plastic, steel balls
Size: 5.1 x 5.1 inch
Colors: Blue, Red, Yellow, Purple, Luminous Blue, Luminous Red, Luminous Yellow, Luminous Purple
Transformable shapes: robot, lollipop, cellphone mount, butterfly
Suitable age: 3+ years
Package includes: 1 x Gyro Transformable Fingertip Spinner