Description
"I am absolutely thrilled with this LadiCurve to remove lump bulges on my armpits. I've tried dozens of bras but none worked better than this, being at this age its a struggle every time I need to go out and wear a bra. That's why this front zip bra is truthfully a blessing for me, I can easily lock it without straining my hand on my back every damn time"
SIZE CHART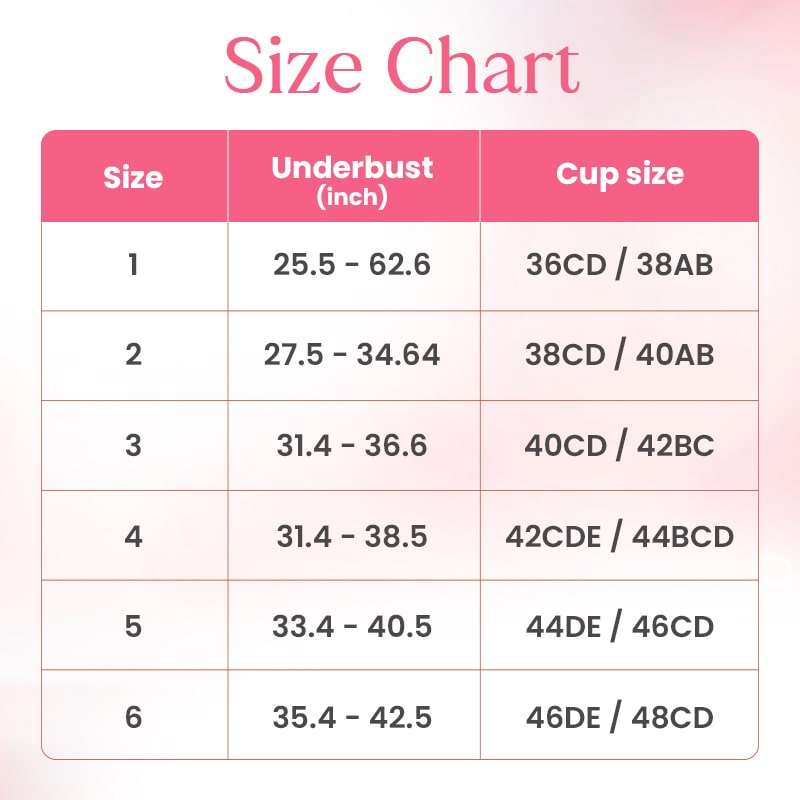 GATHER MORE EFFECTIVELY
Designed with your bust in mind, this full-coverage bra with a soft side-hugging lifts helps the armpit fat push back to the breast to make it look bigger and push it up to get a perky, full, and busty look that all of us have always been wishing for.
DESIGNED FOR EASE
LadiCurve is made of soft and smooth fabrics to optimize moisture-wicking and keep you comfortable wearing all day long. Put on and take off you bra with ease thanks to LadiCurve's quick snap front button design. You don't have to struggle with your bra's back hook anymore.
NO MORE BULGES
Say goodbye to awkward bulges showing through your outfits when wearing conventional T-shirt bra with narrow wide side wings. LadiCurve fits like a glove, help you gather your breasts more effectively and avoid unsightly fat or bulges.
POSTURE CORRECTION
It improves your posture byevenly distributing weight across your shoulders and back, pulling your shoulder sup right& pushing your chest forward.
SPECIFICATIONS
Materials:Nylon 85%, Spandex: 15%
Band size: 36 – 48
Cup size: A – E
Color: Beige, Pink, Purple
Do not bleach