LIGHT UP YOUR CAR IN STYLE!
Our LED Door Sills provide good lighting guidelines for entering your car. When you open the door, the door sill plate lights up and displays the vehicle's name and logo, helping to get in and out of the car in darker areas. To maintain a 3-4 month battery life per charge, the lights tum off automatically when the door is closed. It will provide you with a new, elegant look to your car. You will be amazed at its glow. If you are looking to cover up the scuffs and scratches of your car, these LED door sill entry guards will serve you and your car well.
HOW DOES IT WORK?
STEP 1: Ensure you clean and dry your door sill thoroughly.
STEP 2: Let the magnetic LED Door Sill snap into position (no wiring required).
STEP 3: Choose your color & show-off in style.
NO STRESS, IT'S SMART! When you open the door, the door sill pan automatically lights up and displays the vehicle's name and logo. They turn off as the door is closed. The LED door sills' light is even and soft, making the car more futuristic and gorgeous.
Our LED Door Sills are made from Japanese Acrylic, high brightness LED, waterproof, anti-corrosion, and scratch-resistant technology. It will only light up when the door is opened, saving energy and electricity.
The button can change colors at will.
RGB multicolor Pedal light with 7colors(white, red, blue, green, yellow, purple, ice blue) for you to choose from.
Note: Because the package will consume power during transportation, please charge the product before use.
Front pedal: 1.7 inch X 21.4 inch
Rear pedal: 1.7 inch X 9.8 inch

NO SCREWS, NO WIRING
Light your way every time you step in or out of your car! One of the easiest ways to personalize your car is with this great set of lighted door sills. In just a few seconds, without wiring or screwing, you will have illuminated door thresholds that give a luxurious look to your car.
AS SEEN IN
24,000+
Satisfied Customers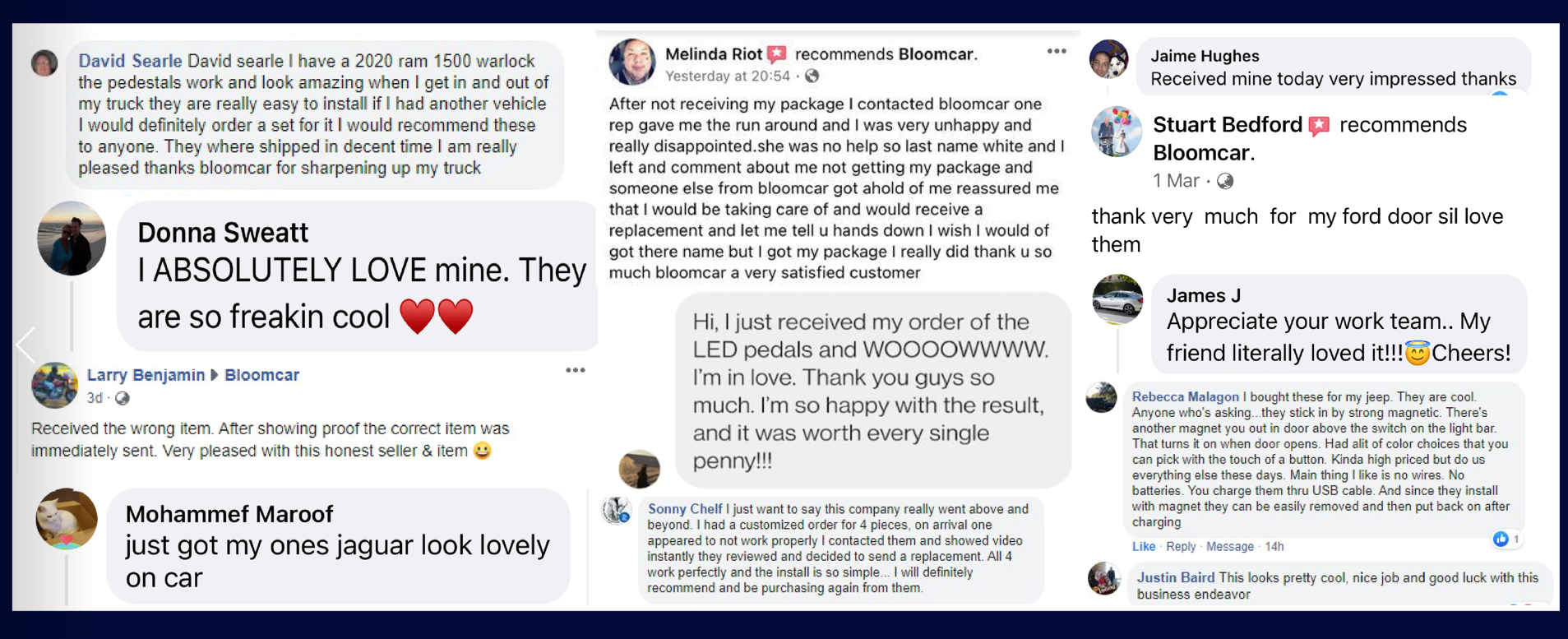 MATCHES YOUR AESTHETICS
Multi-Colors
The LED Door Sill is an amazing illumination piece which has 7 colors installed that you can change according to your will. Brightest, Smoothest and Wildest emitting lights on the market!