GET A FULLER AND FIRMER BUST WITH OUR LIFTUP MICROCURRENT BREASTPLUMP MASSAGER. CHECK OUR CUSTOMERS' TESTIMONIES.
"So, I bought this product, because I've always felt ashamed of my small breast. It gave me low confidence, and I've toggled with the idea of enchantment surgery for years now. I bought this on a whim, truly didn't think it would work, but said why not before going to get a surgery consult. I've gone up a whole cup size within a month. They feel fuller and perkier." –Maria Williams- Lexington, Kentucky
"I stopped taking birth control pills a few months ago, and wow, did my breasts shrink. I was on the smaller side, but damn. So, I found this and decided to try them based on reviews. Well, I've only been using this for about 2 weeks and I can see a major difference already. My boobs are already fuller and rounder and looking much more like they did when I was still taking birth control. A huge plus!" – Dianne King—Jacksonville, Florida
Why some breasts are flat
Saggy breasts happen for many reasons. Breastfeeding, wearing a bra, or not wearing a bra are not factors you need to worry about. Normal aging, pregnancy, smoking, and hormones are the major factors. There are many ways to manage these in your own life to improve breast firmness. As a woman gets older, the ligaments that make up the breast tissue stretch and lose elasticity. As a result, breast fullness is compromised as the underlying support system of tissue and fat diminishes. A change may be particularly evident during menopause.
As you age, the tissue and structure of your breasts begin to change. This is due to differences in your reproductive hormone levels caused by the natural process of aging. As a result of these changes, your breasts begin to lose their firmness and fullness.
LiftUp Microcurrent BreastPlump Massager
LiftUp Microcurrent BreastPlump Massager helps make breast skin white and tender, improving the chest skin elasticity, lift up and firm. helps solves poor development of your breast, and also promotes relaxation, sagging, and shrinking breasts recovery plump. Let the skin of the chest restore a compact state, more delicate and elastic, and look healthy.
What is Microcurrent and How Does it work
Microcurrent devices work by delivering an electrical current to muscles and skin cells. The idea behind this is that the electrical currentcan enhance breast size or increase breast growth, lifting and tightening the skin. Some companies also claim that microcurrent facials stimulate collagen production. Microcurrent is a way to stimulate the muscles with a small electrical current.
This is why LiftUp Microcurrent BreastPlump Massager is special:
Lift, firm, and nourish your breast
Help you get rid of flat and saggy breasts for good
Uplift your breast in a short period of time
Accelerates the cell activation of the whole breast
Breast enhancement, breast compact, delicate breast skin.
Tighten the skin
Clear the breast duct
Helping balance uneven breasts
Moisturize your breasts
Gain a smoother and younger-looking cleavage
Helps improve the bust size and shape for fuller breasts and a tighter chest.
Increase the production of estrogen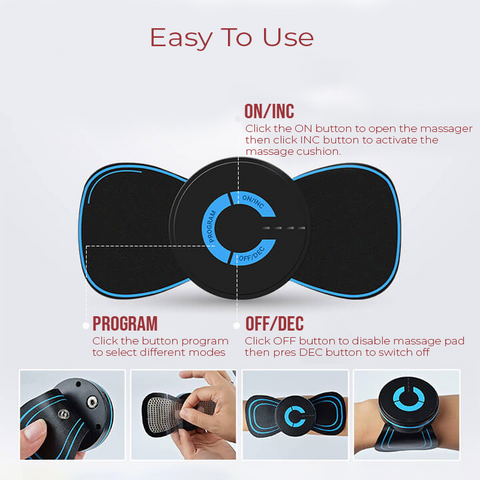 Penelope's 8 weeks journey on using LiftUp Microcurrent BreastPlump Massager:
"I was so skeptical at first before using this product. Because I tried so many products before but they didn't work. But the 1st week of using this product makes me believe that it is effective. I've seen the improvement in just 7 days. I love how it helps me to have my breast enhanced."
"On the 3rd week of using this product really surprised me because I can see that there's a big improvement with my breast. I actually ordered bras right now because my old bras don't fit my breast anymore since it becomes bigger and I need a bigger bra."
"I'm such a big fan now of this massager because it really works on me and helps me to have a bigger bust and it is firmer now than before. It's been 9 weeks of using this product and I bought another size of bra because it becomes bigger. I can now wear clothes that help me to show my cleavage which I'm proud to have without any surgery. I highly recommend this product to all girls out there."
How to Use:
Attach the Breast Massager to the upper or lower breast area to massage.
Press the "ON/INC" button to turn it on. the light is always on. press the "ON/INC" button again to start. the light flashes.
Press the PROGRAM button to select the desired mode.
Adjust to the massage intensity that suits you. Continue to press "ON/INC" to increase the intensity and "OFF/DEL" to decrease the intensity.
Product Details: 1 Pair of LiftUp Microcurrent BreastPlump Massager