Introducing the LED Creative RGB Sound Light Bar! This innovative light bar is perfect for adding a touch of fun and excitement to any room or space. With 16 or 32 super bright LEDs, the Sound Light Bar creates a dazzling display of light that can be controlled via an app on your smartphone or tablet. The built-in sound sensor means that the light reacts to music, creating a mesmerizing visual effect that is sure to impress. Whether you're looking to add some atmosphere to a party or simply want to create a relaxing ambiance in your home, the LED Creative RGB Sound Light Bar is the perfect choice.
Welcome to a world where music comes alive before your eyes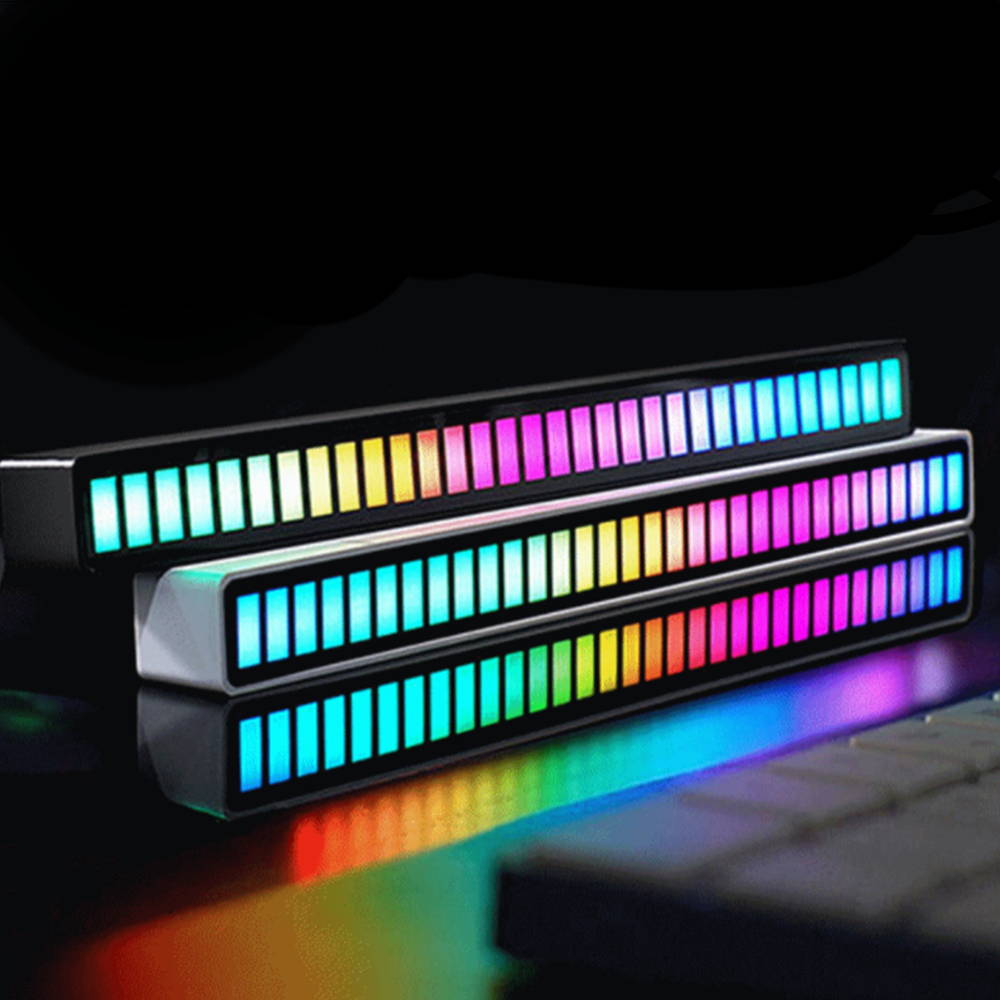 Lumiwave is a music accessory that enhances your listening experience with its stunning light display.
Choose many different color modes to personalize your experience and set the perfect mood.
The device is easy to control with three buttons or from the companion app.
Please note that it is recommended not to use fast charging adapters when charging the device to prevent potential battery damage.
The dimensions of the device are 1.8 x 1.8 x 19 centimeters.