Major Ingredients And Their Benefits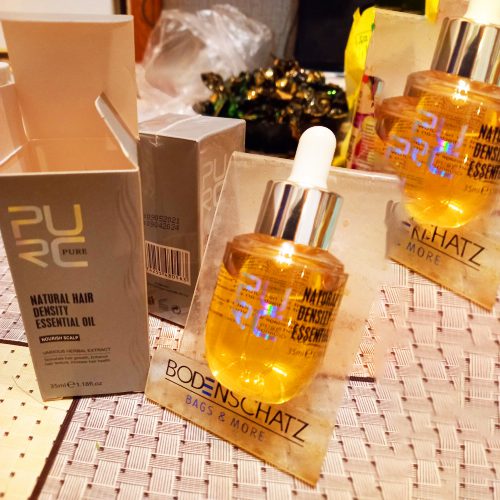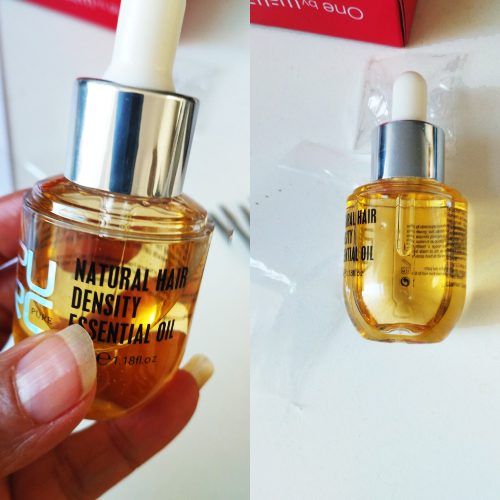 Features & Special Functions
Type: Hair Regrowth Essence & hair density oil
Quantity: 20g
Ingredients: Glycerin, Acrylates, Propylene Glycol, Curcuma Longa (Turmeric) Root, Pelargonium Graveolens, Rosmarinus Officinalis (Rosemary) Leaf, Salvia Japonica Extract, Melaleuca Alternifolia (Tea Tree) Leaf, Ginger Extract
Suitable for: Alopecia, Hair Loss, Receding Hairline, Balding Hair
Helps in curing hair loss inducing problems such as Alopecia and Endocrine disorders by inducing hair follicle formation
Promotes hair growth by promoting blood circulation and nerve growth in the scalp
Reduces hair loss by nourishing the hair particles
Strengthen hair follicles by maintaining hair health with a suitable pH
Give a smooth shine by moisturizing the hair and protecting them from humidity
Frequently Asked Questions
Curcuma Longa (Turmeric) Root: Turmeric is an effective natural anti-fungal and antibacterial agent that helps in reducing breakage and hair loss by creating a healthy environment for your scalp. It reduces irritation on the scalp caused by dandruff, fungus, dryness, and itching.
Pelargonium Graveolens: This essential oil is a versatile ingredient that tackles both overproduction and underproduction of sebum on your scalp. It helps replenish the scalp and in the treatment of both dry and oil-induced dandruff by regulating the pH level of the scalp.
Rosmarinus Officinalis (Rosemary) Leaf: Rosemary is an efficient natural ingredient with anti-inflammatory properties, which maintain the pH of the scalp. It strengthens circulation hence promoting nerve growth in the scalp that further promotes hair growth.
Salvia Japonica Extract: Salvia essentially promotes hair follicle formation in the scalp, thereby promoting hair growth in receding hairlines and bald patches.
Glycerin: Glycerin is a humectant that pulls moisture from the environment and keeps the hair hydrated.
Acrylates: It is a great agent to protect the hair from heat and humidity, hence preventing dry-looking frizzy hair. It nourishes and improves cell metabolism alongside accelerating microcirculation in the hair follicles
Propylene Glycol: Propylene Glycol is another humectant that helps the scalp absorb and retain moisture hence nourishing the roots. It also gives an impeccable smoothness making the comb glide through your hair.