"These little cup like massagers will drain your pain away"
Struggling with Sciatica?
This all new 3-in-1 cupping device was built to combat the true ROOT cause of sciatica. Our unique patent-pending device combines 3 proven therapies to relax and stimulate the Piriformis Muscle, boosting blood flow and un-pinching the sciatic nerve. This allows the body to naturally heal itself.
Relax and reduce inflammation in the Piriformis.
Fast Knot & Pain Relief to improve mobility
Adjustable massage intensity to suit capability
At-Home Massage Therapist (Put Money Back In Your Pocket)
New Research Reveals As Faster, More Effective Way To Treat Sciatica
If you've ever struggled with sciatica, or lower back pain then you'll understand how terrible it is to feel like you can't do anything because you're in pain all the time.
Simple everyday tasks like getting out of bed in the morning or walking up the stairs become a challenge. Lower back pain and sciatica can make you feel much older than you are.
Perhaps, you've tried different methods like consulting a chiropractor, stretching, massage guns, or exercises from your Facebook feed, but they all provide temporary relief, and the pain comes back after a few days.
New research has found that our current solutions to sciatica are outdated.Rarely do they address the root cause. The University Of California found that the root cause of sciatica is a tight and inflamed Piriformis Muscle.
If left untreated, this can lead to more serious issues like arthritis, a reliance on pain killers and in some cases, high-risk surgery.
Using 3-in-1 technology, RemedyCup relaxes and reduces inflammation in the Piriform is muscle. In doing so, it allows your body's natural healing process to take over helping to alleviate lower back pain, sciatica and hip pain almost instantly.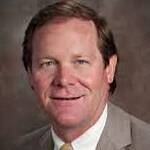 Dr. J. Patrick Johnson, M.D / Director of the C Institute for Spinal Disorders
"For the last 70 years, sciatica has been thought to be caused by a herniated disc and treated as such. Our study shows that it is time for a major reassessment of how patients will be evaluated and treated for sciatica, especially if they have tried other treatments unsuccessfully "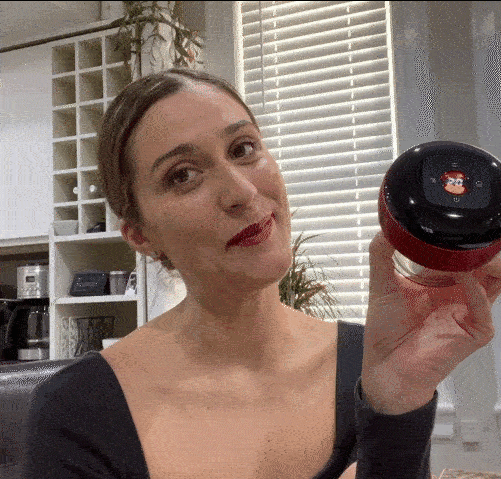 Get Pain Relief WithThe RemedyCup
It's the only sciatica device on the market to use the breakthrough combination of:'Negative Suction'Cupping, NASA Red Light Therapy AND Heat Therapy.
All three elements target the root cause of sciatica & lower back pain. This is our secret sauce that has resulted in thousands of customers experiencing pain relief.
It's incredibly simple to use, and delivers relief from pain in just 20 minutes of use per day.
You can finally get back to living again.
Recommended and endorsed by Physical Therapists

Helps you get back to hiking, cycling and jogging pain-free
Relief from sciatica, lower back pain, SI Joint pain, hip pain, tight piriformis.
Helps avoid risky and dangerous surgery
Saves time & money on inferior alternatives.

Is It Right For Me?
The Remedy Cup Is Perfect For Anyone Who Wants To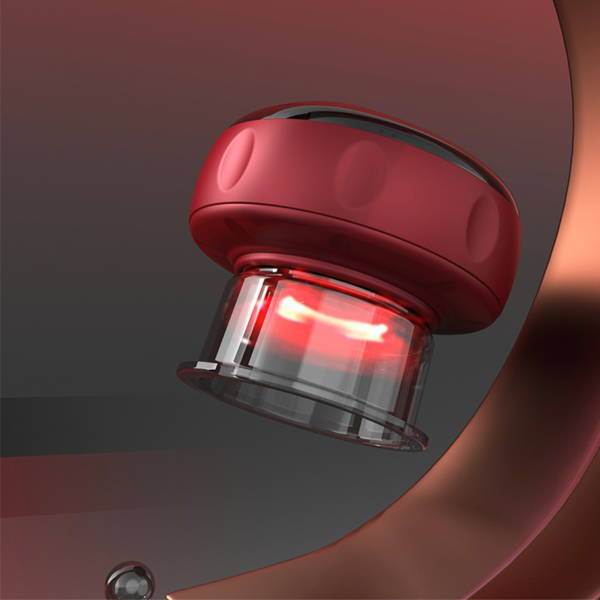 No matter the severity, injuries need constant attention and care.
Speed up your recovery and relieve your pain instantly with our cupping device.
Dampen nerve pain and accelerate your bodies natural healing process via increased blood circulation provided by RemedyCup.
Relax tight and sore muscles in seconds so you can recover faster and get back to training.
Regular appointments with physical/massage therapists can add up very quickly.
On average, just 6 treatments can add up to $500!
RemedyCup allows you to bring the treatment home saving all your hard-earned money.
How Does It Work?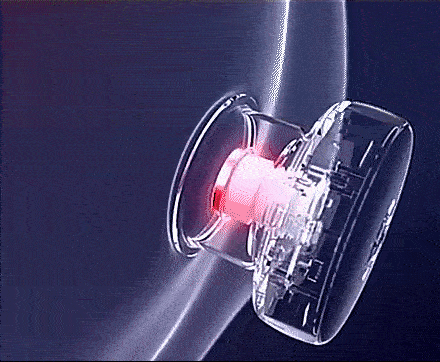 1 ) Dynamic 'Breathing' Cupping
For those who are new to cupping, you've been missing out!
Cupping is a deep tissue massage that uses a cup to pull an area of skin decompressing the muscle and connective tissue promoting blood flow to the area to speed up the body's natural healing process.
Our RemedyCup V2 PRO improves on the old cupping therapy by using a dynamic 'breathing' method.
The rhythmic alternation of suction and release increases blood circulation by 46% compared to traditional cupping, fast-tracking recovery and relief.
Since the pressure is totally adjustable you can start slow and work your way up!
Robert H. Shmerling, MD / Harvard Health Publishing
"Cupping has been popular in Egyptian, Chinese, and Middle Eastern cultures going back thousands of years, but increasing numbers of people worldwide have been adopting it. Celebrities and athletes have popularized it in the U.S. in recent years."
2) Therapeutic Heating
Heat therapy has been proven time and time again to ease pain by bringing your blood flow up to the surface, increasing blood flow and circulation.
As a result this relaxes and soothes muscles while healing damaged tissue.
A recent study lead by Jürgen Freiwald Ph.D, concluded that heat therapy effectively soothed acute to medium back pain and in many cases, helped patients reduce painkiller usage.
With the RemedyCup V2 PRO, having access to heat therapy on demand has never been easier!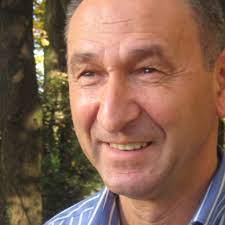 Jürgen Freiwald Ph.D / Accredited Pain Relief Expert
"Heat therapy is a safe, highly-effective, natural pain relief option that patients can easily self-administer, proving that a therapy known for centuries still has a relevant role in clinical practice today."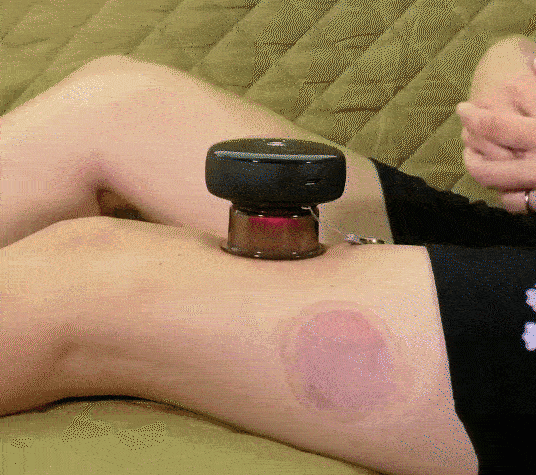 3) Red Light Therapy
Originally developed by NASA for astronauts who could become injured on long-term space missions, red light therapy is used today as a safe and natural method of treatment.
Red Light works by acting on the "power plant" in your body's cells called mitochondria. The light energises them and with that other cells can do their work more efficiently.
This leads to boosting new cell growth and encourages the bodies natural healing process.
This is why on space-trips, when astronauts suffer from weak muscles and bones, they are required to undergo red light therapy to quickly recover and prevent minor injuries.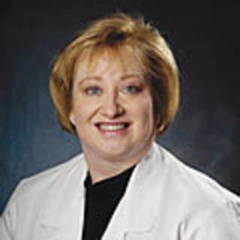 Dr. Donna Salzman/ University Of Alabama – NASA Collaborator
"Using this technology as a healing agent was phenomenal. Red light therapy is a well tolerated, cost-effective, and offered various benefits for patients' pain management & healing"
A Fantastic Quality Of Life Awaits
Rather than tell you what life could be like with the RemedyCup, read this email from one of our customers', Gary:
"I've hadsciatica for YEARS!
I used to love jogging with my wife but after aminor car accident, I would get these flare ups running from mylower back down to my legs.
I was told that there was nothing I could do I was ready to give up and resort to surgery.My wife saw an ad for the RemedyCup Massager and she really wanted me to avoid goingunder the knife at all costs.
So after doing a little bit of research, seeing all the positive reviews we gotthree RemedyCupsand after some pretty delayed shipping, decided to give it a go.
This thing literally saved my life after using it for just one week, I cancelled my surgery and continue using it to this day.
The RemedyCup massagerturned the clock back on my sciatica It literally gave me my life back!
Now, I can enjoy the things I used to love like long walks and cycling and jogging with my wife."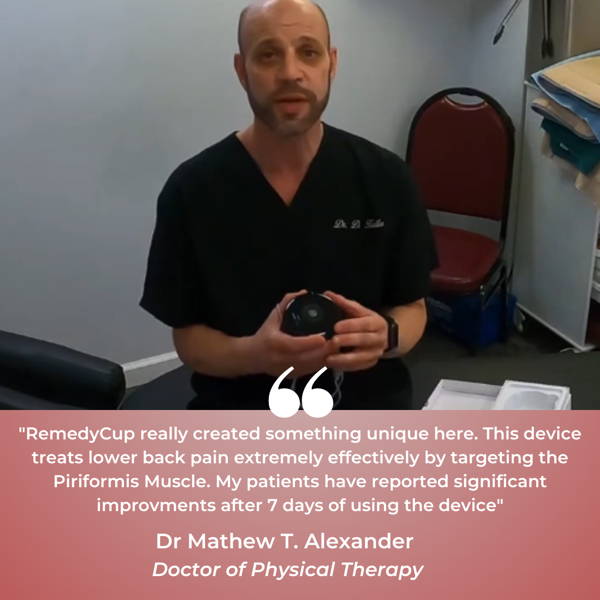 Heal Yourself Like Never Before
95%: Patients suffering from back pain, sciatica, and SI joint dysfunction, Piriformis Syndrome reported pain relief from day 1.
94%: Eliminated their sciatica after 2 weeks of consistent use (wearing the belt for 2 hours/day avg.)
90%: Completely fixed their lower back pain after 2 weeks of consistent use. (wearing the belt for 2 hours/day avg.)