Instant & Discreet Security
For Your Home From Anywhere
It has never been easier to set up a surveillance system.
Professional Home Surveillance System For A Fraction Of The Price.
Secure Lite Cam is compact and has all the features anyone would want when
having cameras inside & outside their home
Why Secure Lite Cam?
Small In Size – Big On Features
Say Goodbye to complicated home security setups. Secure Lite Cam is powered by your
light bulb socket and is fully controlled by your smartphone.
360° Panoramic Camera
Enables you to capture an entire room from all angles with just one bulb.
IR Night Vision Camera
8 IR LED lights reflect off objects to transmit HQ video even in the darkest hour.
Motion Detection Alert
Get real-time notification on your phone anytime there is a motion in the area.
WiFi Enabled Smart Bulb
Connects directly to your WiFi & is accessible from anywhere in the world!
24/7 Smartphone Monitoring
24/7 monitoring, safely & permanently recorded on SD card & your private feed.
Plug & Play Installation
Just plug into a regular light bulb socket & it's connected. No wire, no batteries!
Smart Security Solution for Your Home and Work
Unlock Offer & Save 50% Hurry! Only 172 Left At This Price!
Instantly Secure Your Home
Without The Expensive Monitoring Systems!
Installed like a regular light bulb, our innovative Security Bulb allows you to monitor your home,
valuables and loved ones from anywhere in the world.
Monitor Home / Office
From Anywhere In The World
The WiFi enabled smart light bulb lets you monitor & secure your every corner home or office and get a real-time feed right on your smartphone, no matter where you are.
WiFi Enabled
Smart Bulb
Unlock Offer & Save 50%
Security In Your Palm
Free App Access
Integrate seamlessly with our FREE mobile app, giving you full control over each of your cameras and microphones. Scroll between cameras, and operate the 2-way intercom system just like a video call, from anywhere in the world.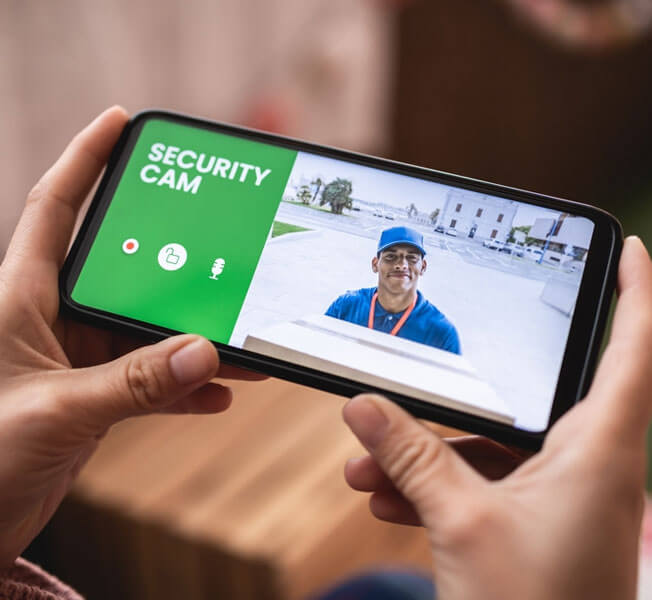 Motion-Detected Alerts For
Real Time Safety & Action
When set to motion detection, it sends real-time alerts of any activity in the area via the app & email – letting you take swift action. It works great for communicating with the delivery guy & also prevents break-ins & theft!