"….I use it every night. I can't sleep without it. Literally helps me fall asleep in half the time." – KELLY MARIE, USA
Soft, Breathable & Comfortable Headband
Thin, Padded Noise Cancelling Speakers
3 Nights Of Sleep From One Charge
Doubles As A Blackout Sleep Mask
GET ENOUGH SLEEP LAST NIGHT?
Enjoy a deeper, more comfortable sleep!
Normal headphones are NOT comfortable to wear all night -and have been proven to cause severe damage to your ears over time.
The Sleepbzzz is designed with ultra soft breathable cotton & thin noise cancelling speakers for unmatched comfort & an immersive audio experience.
Enjoy your favorite calming audio at night, block out any disturbing noise or snoring & shield your eyes from any light.. sleep will never be the same.
ENJOY A DEEPER, MORE COMFORTABLE SLEEP
SLEEP BETTER, WAKE UP MORE REFRESHED & ENERGIZED!
Blocking external light & listening to calming audio is scientifically proven to help you fall asleep faster & stay asleep longer.
Sleepbzzz has helped thousands improve their sleep habits on the first use!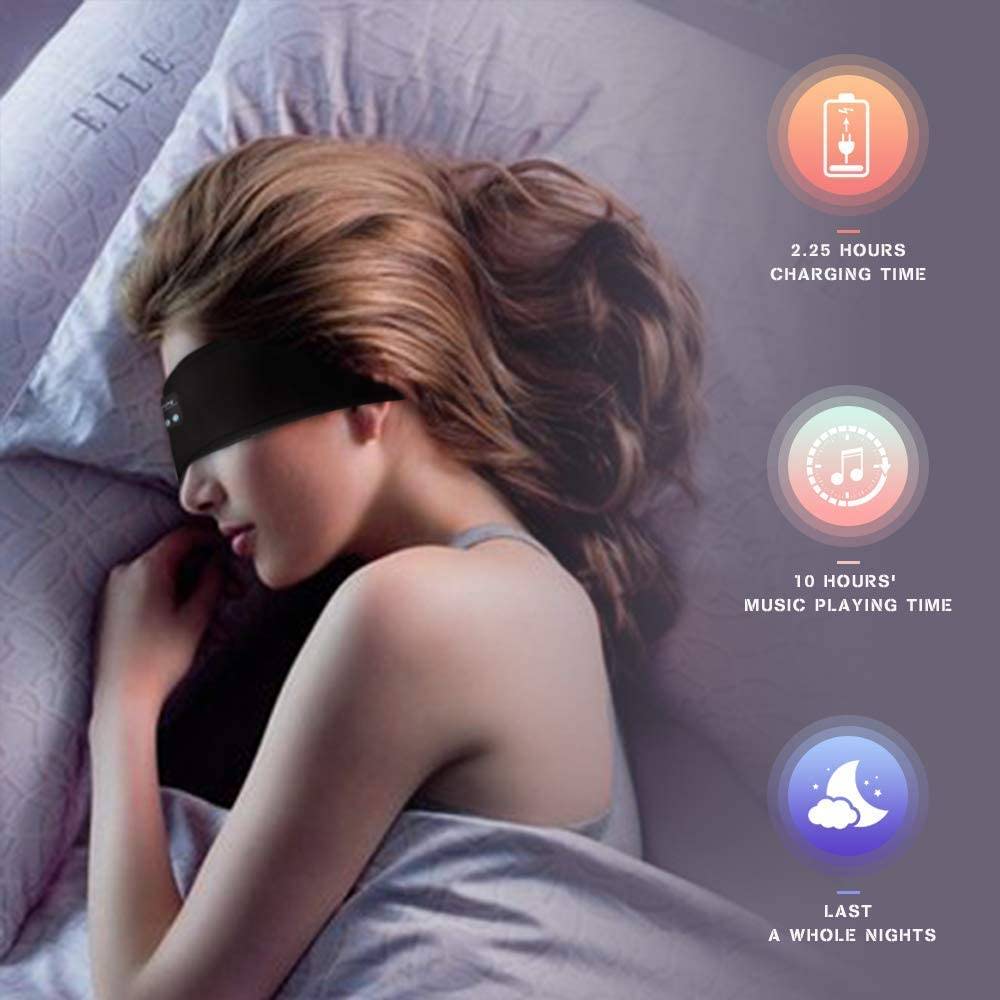 BUILT WITH ULTRA SOFT MATERIALS FOR ALL-NIGHT COMFORT
Sleepbzzz is made with breathable, cooling fabrics that stay cool all night & the built-in speakers are extremely thin and won't cause any discomfort.You'll forget you're even wearing it.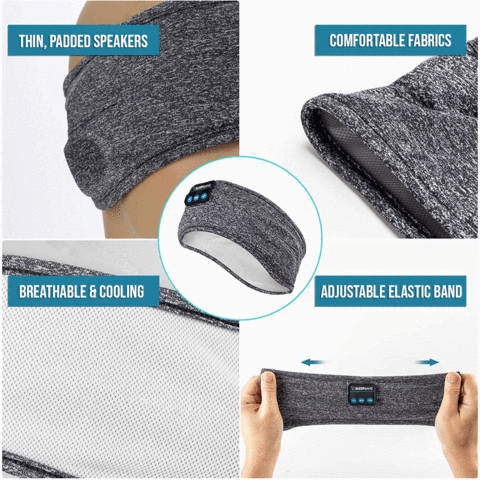 PREMIUM SOUND QUALITY & EXCEPTIONAL BATTERY LIFE
Sleepbzzz uses thin Hi-Fi speakers to create an immersive audio experience that's perfect for music, ambient noise, ASMR and podcasts.
The battery charges quickly via micro USB & playback lasts over 10 hours!
LISTEN TO CALMING SOUNDS, AUDIOBOOKS & PODCASTS
Listening to calming sleep sounds is proven to help you fall asleep in half the time. Many of our customers listen to white noise, music, podcast, audio book & sleep stories nightly.
Protect Your Ears! You Only Get So Much…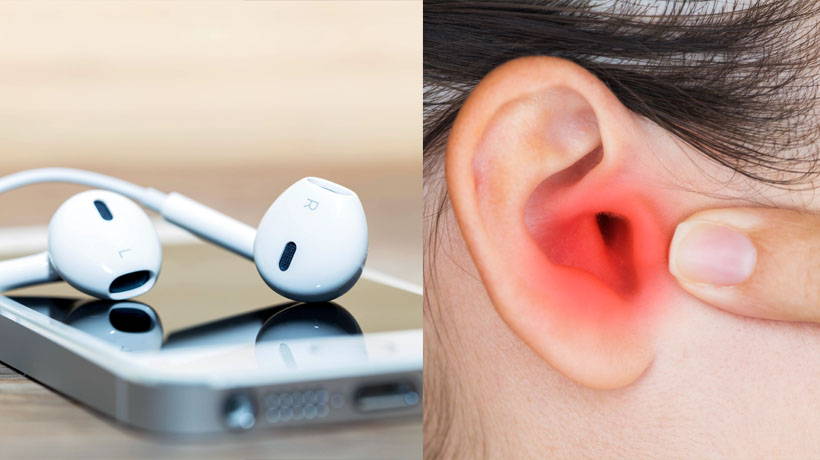 Traditional earbuds & "pods" are proven to damage your ears after repeated use, especially if you use them to sleep at night.
Not only are they extremely uncomfortable but they will cause painful inflammation around the cartilage of your ear that can cause a lifetime of pain, discomfort and even minor hearing loss.