USED BY AFL STARS
MITCH ROBINSON
BAYLEY FRITSCH
JACK CARROLL & JESSE MOTLOP
BUILT FOR A BETTER RECOVERY
INCREASES CIRCULATION: 

Creates additional blood flow which helps relieve muscle tension and promotes cell repair.

RELEASES TOXINS: 

More focused blood flow helps flush out toxins through your lymphatic system.

REDUCES STRETCH MARKS: Increased blood flow helps your body dispose of toxins and removes excess fluid.
NOW YOU CAN RELIEVE YOUR MUSCLE & JOINT PAIN.
"I have been suffering from a tight upper back for a very long time, but the Calming Cupper has given me a great deal of relief. Really useful."
Want to experience a professional massage right in the comfort of your own home? This provides you with a hassle-free way to remove all the toxins from your body, keeping you healthy and positive.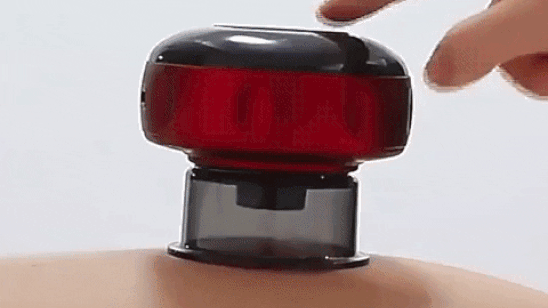 With its effective design, this relaxes your skin, helps it breathe, and releases pressure. With its multiple modes and timer functions, this lets you relax while it does its work.
PERFECT FOR YOU
DURABLE MATERIALS
It is made with tough moulded plastic that can withstand daily use. It is also extremely simple to maintain so that you can use it over and over again without fail.
DIFFERENT FUNCTIONS
This comes with cupping, scrapping, and massage functions, giving you an amazing spa experience. Switch between modes with a single press of a button.
SAFE DESIGN
This comes with an auto timer function that will turn off after 20 minutes to avoid damage caused by excessive scraping and cupping. This is especially useful if you tend to fall asleep during a massage.
ADJUSTABLE CONTROLS
In addition to the different functions, this also comes with 12 levels of adjustable pressure and temperature. This will provide you with modes that will fit all your needs.
HOW TO USE
1. TURN ON THE DEVICE
This is simply done by pressing the top button of the Calming Cupper.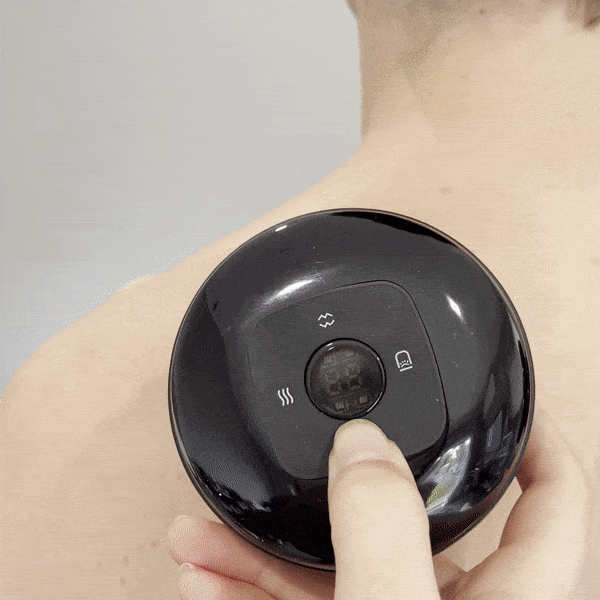 2. SELECT YOUR EXPERIENCE
Use the suction and temperature buttons on top of the device and place on pain area.
3. REMOVE & REST
Simply remove the suction cup simply lifting it off the skin and turning it off after.