Are you looking for lightweight, comfortable and practical everyday or work clothing?
This 2023 Women's Casual Loose Linen Blend Wide Leg Overalls Overalls is just for you!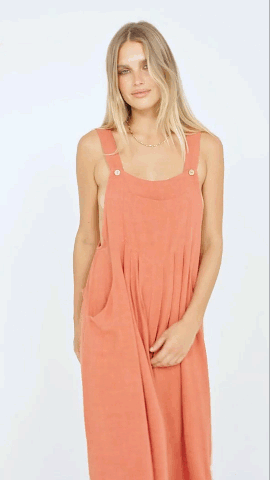 This overalls are designed with loose fit, wide-leg pants, and multi-pockets, creating a casual and comfy style that's good ideal for travel and everyday wear. If you want to switch up your look, simply roll up the bottom of the leg for a different feel.
Ideal for summer beachwear, home or daily wear, holidays, and travel. Mix and match with T-shirts, tops, blouses, and sneakers for versatile style!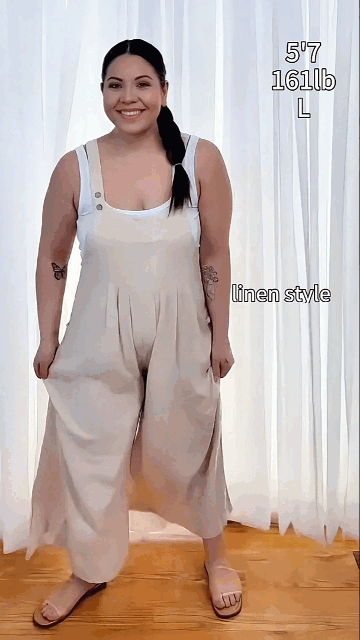 Wandering all day in the cotton linen blend wide leg jumpsuit makes you relaxed and stylish all the time, suitable for spring, summer or fall. Womens versatile overalls can be dressed up or down for day or night, super cute and trendy, giving you different fresh vibes every day!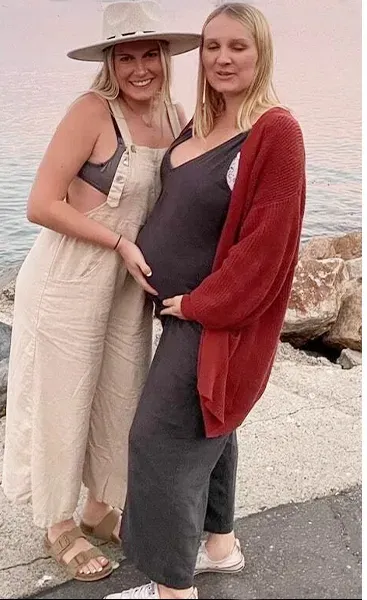 Perfect for Pregnant: these stylish and comfortable jumpsuits feature a loose fit with plenty of room for daily activities.
Comfy overalls for women are a practical and stylish piece of clothing to showcase your charm and individuality.
Cotton overalls are a fashion item with various styles and colors to choose from. Whether you're looking to sport a vintage vibe or show off your personality.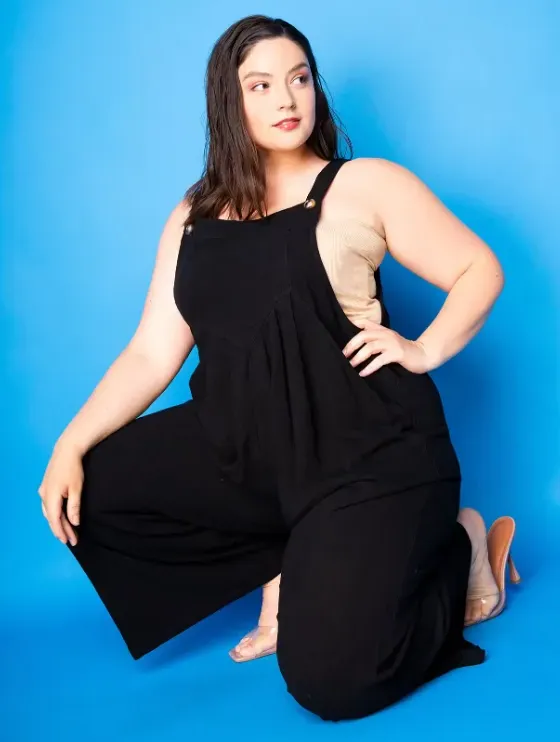 Material
30% Linen + 70% Rayon
Care Tip
Avoid shrinkage by dry cleaning
Do not put in dryer